All Press Is Good Press

Beauty Scopes: September 2023
Whether it's on your bathroom counter or traveling with you, having your makeup organized is beauty heaven. The KST Trainwreck Makeup Case by Oliver Thomas is like having the ultimate makeup maven shine her light upon you

Next Level Living
Your job to Gym carryall is essential part of your everyday outfit, so make it...
View Full Article

Must Have Travel Accessories
Big Boss Boot Backpack "Work hard, play hard! We are loving the ski backpack from Oliver Thomas that comes with the perfect compartments for your boots, helmet and googles. This machine washable backpack is designed with ultimate organization in mind...

Making Varsity
These collegiate looks get an A+ for style, on and off the court!
View Full Article

Stripe It Rich: Our Favorite Picks for Summers Staple-Style
Look cool on the court from head to toe, plus paddles too!
View Full Article

Wellness Gifts For Any Budget
"I live for a good sling bag. This option fits a ton of stuff without being too bulky. I wear it for walks with my dog, so I can go hands-free when I stop for coffee, or we play fetch."
View Full Article

32 Best Personalized Gift Ideas for Everyone on Your Nice List
For teens who love accessorizing, Oliver Thomas Kitchen Sink Cell Phone Cross Body Bag is stylish and the perfect size.
View Full Article
22 Tennis Bags to Ace Your Style Game
You don't have to be on the Grand Slam circuit to know the importance of a great tennis bag—nay, the best tennis bags. For some, half the fun of tennis is the exquisite fashion that comes with the sport,...
View Full Article

8 Cute Makeup Bags That Make Traveling Suck A Little Less
Knock on wood, but it's been years since the TSA has seized one of our bulging makeup bags, or an airline...

The Boss: Sue Fuller Launched a New Handbag Line in Four Months
In The Boss, women share how they became successful and the lessons they...
View Full Article
Every Frequent Flyer Needs to Know About These Functional (and Stylish) Bags
You spent your 20s working toward building your dream career, but now...

Comfort Zone: Your Fitness Favorites Come in Surprisingly Chic, Tailored Styles
Take them for a spin outside the gym...
View Full Article

Pack Your Bags! The Cutest Boho-Chic Luggage to Get You Through Festival Season is Here!
Festival season is finally upon Us, which means your social media feeds will soon...
View Full Article

28 Beauty Products Putting Their Money Where Their Mouth Is in the Fight Against Breast Cancer
October is Breast Cancer Awareness Month, which means...
View Full Article

The Best Weekender Bags for Every Style
Much as we'd all love to be jetting off to Europe for 10 days as a time, the...

Shop the January SEEN Marketplace for great cold-weather and travel essentials…
January is the start of the new year, a time for reflection, resolutions and, love it or...

11 Must-pack Items, According to Full-time Travel Writers
As a travel journalist, I often feel I've hit the career jackpot. I travel as often as...
View Full Article

Your April Horoscope is Here - Don't Fight It
Happy sun in Aries, everyone! We move into one of the most fiery, dynamic, and...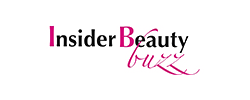 This cosmetic bag is so cute I'm using it as a clutch—but I have to customize it first
View Full Article

Flying Colors
Brave the chill brilliantly this season with first-class monochromatic match-ups: statement-making coats in an array of vibrant shades...
View Full Article

Oliver Thomas' Machine-Washable Bags Will Make Your Spring Break So Stylish
Spring break is fast approaching, and as the long-awaited sign that summer is on...
View Full Article

Oliver Thomas: The Bag Start-Up That Plans To Change The World One Accessory At A Time
Who needs another fancy bag to adorn their closet with—right? But what if your...
View Full Article
22 Best Gift Ideas For Women
Whether you're shopping for her birthday, anniversary, or "just because," these...
View Full Article

Lightweight Backpacks & More: Innovative Items That'll Make Back to School Easy!
This year, the TODAY Parenting and Shop TODAY teams came together to make...
View Full Article

15 Stylish Gym Bags That Might Make You Want to Work Out More
Oliver Thomas teamed up with Peloton to bring you this trendy water-resistant gym bag...
View Full Article
A Carry it all travel case
Whether it's for toiletries or gadgets and chargers, Oliver Thomas's superlight and eye-catching rectangular case stores it all...
View Full Article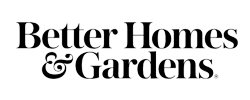 Are you ready for a Touch- up?
Between meetings soccer games, and workouts, you need more than a swipe of...
View Full Article