At Oliver Thomas, we operate solely on humor and we don't take ourselves too seriously. No one needs another bag. No One. But, everyone needs a dose of laughter and, let's face it, we are not solving world peace. We are just trying to live the happiest, most fulfilling life we can while we are here…and carry cool bags while doing it.
Screw the fashion rulebook. Have fun. Love dogs. Be real. Welcome to Oliver Thomas.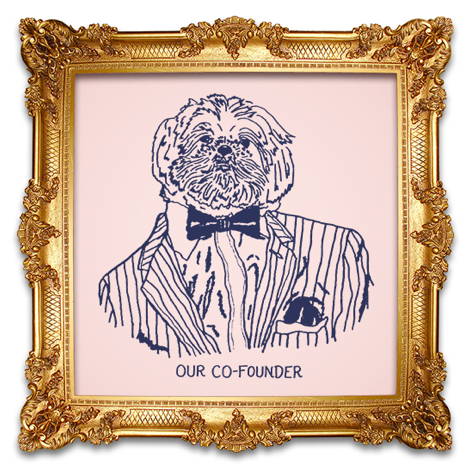 Our co-founder, Oliver Thomas, is a dog. Yes, a really cute and highly intelligent pooch. He is just as terrific as his name suggests. And, for a brand that never wanted to play by the fashion industry's unwritten rules to begin with, we couldn't think of a better co-founder for our brand.
What is Oliver Thomas all about?
Open-mindedness. Nobody needs another bag. Nobody really needs another anything. But we want stuff sometimes and there's nothing wrong with that. We just won't try to sell you on the fact that our bags will make your legs or weekends longer. They won't. They will make neither your booty nor life story juicier. Our bags carry stuff. Not self-worth.
We are authentic – no B.S.
We are a heck of a lot of fun. If we didn't make you laugh we didn't do our job
We want to make your life easier, so we build bags with modern functionality to meet your everyday needs
We are not lightweights, but we really like light weight bags!
We set out to solve the heavy multi-bag syndrome. Whether you are schlepping your books to class, your wardrobe on vacation or your workout gear to the gym, we have you covered. We designed our bags to make your life easy, your style effortless and well, just to have some fun and not take life so seriously.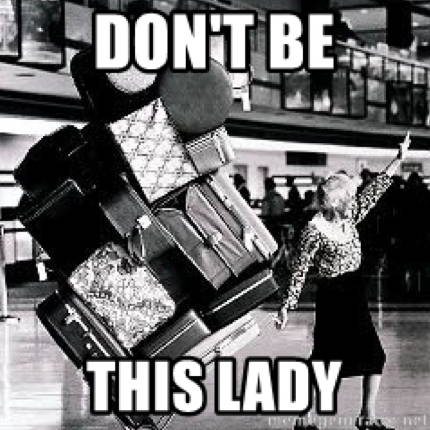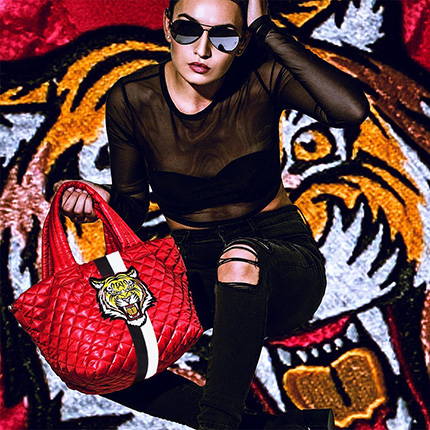 Why do you want us in your wardrobe?
Oliver Thomas bags are the most functional, lightweight, vegan, machine washable, water resistant on the market. And even better, they are all completely customizable with our insanely cool array of badges. All you need is a hair dryer to adhere.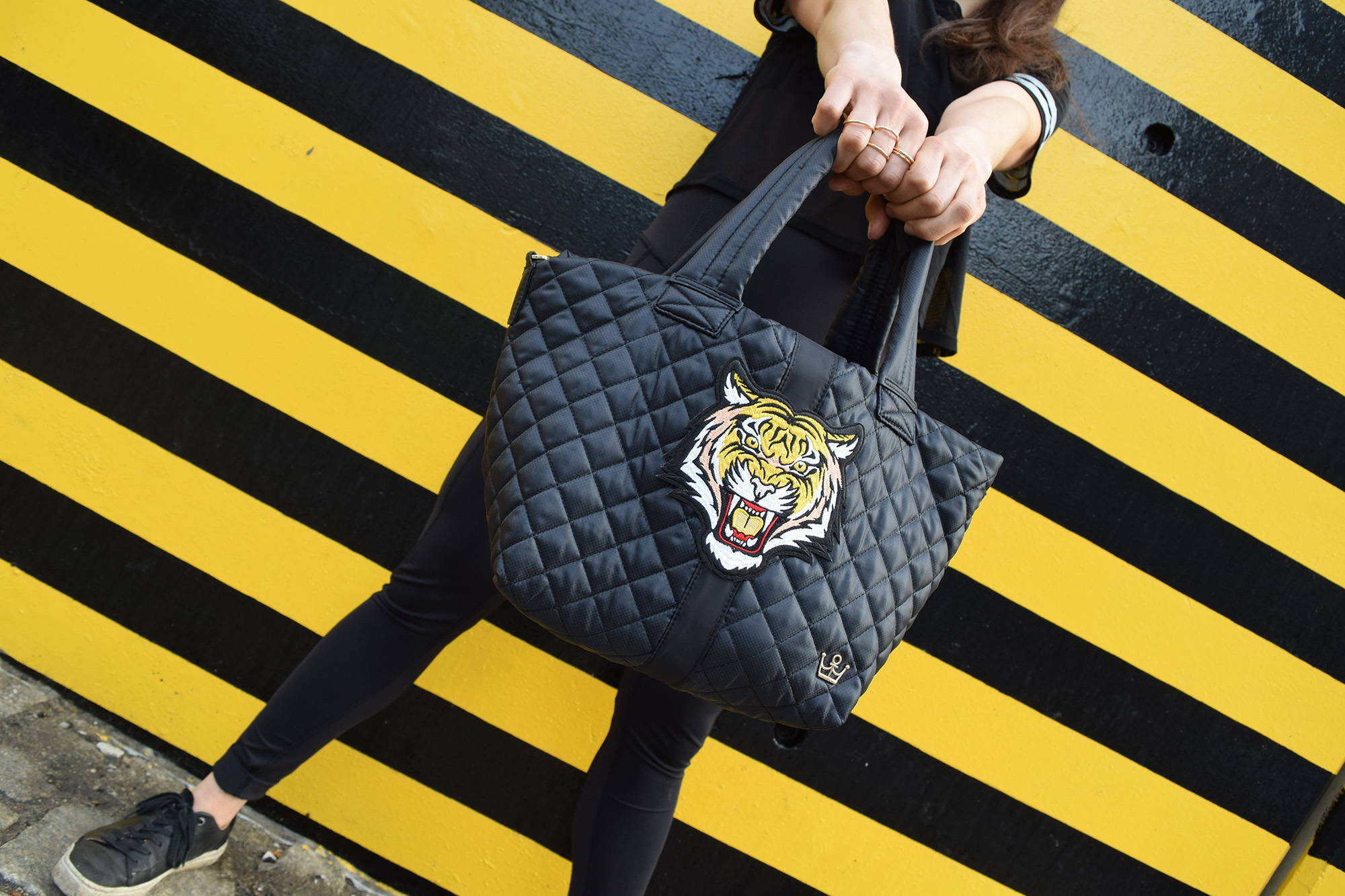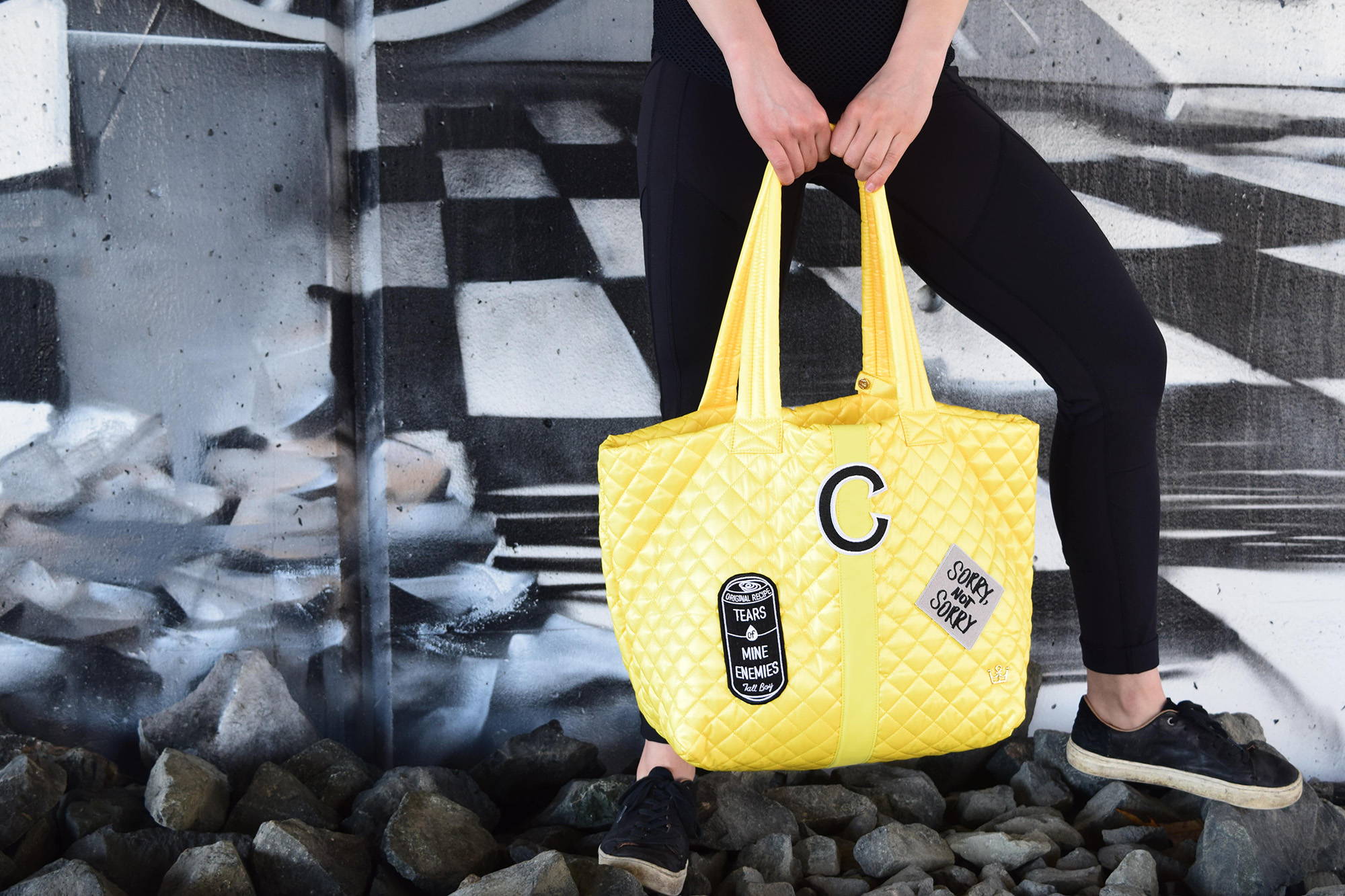 We are the first-ever, purely joyful line of functional, fabulous, f'ing cool, customizable weekenders, duffles, cross body bags and accessories for the busy-as-&*$& person. Every Oliver Thomas piece is designed to evoke unadulterated happiness and make life just a little easier. From the gym to class to a weekend getaway…we have you covered. Say goodbye to lugging multiple bags and hello to today's multi-functional, modern bag -- one that will likely become a permanent fixture in your daily wardrobe. Oliver Thomas is the ultimate, affordable, do-it-all carrier that won't break the bank or cause a spending fight with your parents.
Calling all dog lovers and fashion accessory aficionados. We are starting our first ever ambassador program, The Oliver Thomas Pooch Posse, and we need you! Here is the lowdown…
Spread the Oliver Thomas buzz by carrying the bags yourself and showing them off
Help make Oliver Thomas the must-have, new bag on your campus
Showcase the OT line as the most trend-setting, versatile, customizable, durable, and affordable bags and accessories on the market
Generate demand, drive sales and brand love for Oliver Thomas (start with one, but collect them all!)
We love a good self-starter! We also seek someone who is outgoing, resourceful, and well-connected on campus. Must have a growing social media following and present themselves in a professional manner. Take it from us...what happens on Instagram doesn't stay on Instagram, so a clean reputation matters.
How do I spread the word?
We ask that you post your Oliver Thomas faves on Instagram two times a month and do an Instagram story twice a month featuring Oliver Thomas as your favorite new brand and bags!
Enlist an average of 10 new Instagram followers per month to the @theoliverthomas feed
Tease upcoming launches on your social media (images provided by OT three weeks prior to availability). You will receive samples of all new launches as well.
Host ONE trunk show or badge blow dry "get together" before November 1 (can be at your apt or a common room) with a minimum of 50 guests. OT to design and provide digital invite, samples (per above) and assist with on-site staffing. You will be reimbursed by Oliver Thomas up to $250 for food and beverage with receipts provided.
Hand out your unique OT code. This will credit YOU with online purchases.
Yes! You will receive an entire set of samples to showcase to your friends and contacts. These are samples to be used solely for presentation. To get you started, our team will conduct a Google Hangout or Skype call with you for up to 90 minutes to show you firsthand the line and trust us, you will love it!!! We will be available to you for any ideas you may have to help expand the brand on your campus as well as any questions. You will also have a monthly check in with our team cause we want you to be happy, have fun and help us make this brand even greater!
What do I get out of this?
Well first and foremost, you get to be a part of our really killer team. Ambassadors will start the program by choosing TWO Oliver Thomas bags + THREE BADGES to personalize their bags.
After the kick-off in October, ambassadors will be gifted TWO new products of choice + TWO badges per delivery as outlined below

November for holiday
February for Spring Break
April for graduation/summer travel

Ambassador will receive all the top skus as SAMPLES of products and a badge book…these are solely to show and not to use!
You will get Oliver Thomas Pooch Posse business cards with a code that links all purchases to your account. As these accrue, you get rewarded with bonuses from OT!
This part is all you. Please fill out the below in order to be considered for The Pooch Posse as a Dog Devotee + Bag Aficionado (that would be your official title!!)
Thanks!
This field is required
This field is required
This field is required
This field is required
This field is required
This field is required
This field is required
This field is required
This field is required
This field is required
This field is required
This field is required
This field is required
This field is required
This field is required
This field is required